Take charge of your digital transformation with our Services & Solutions
Take charge of your business continuity with innovative IT solutions
VINSINFO is partnered with market-leading technology products to offer innovative solutions to our clients.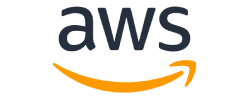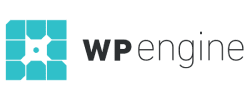 Innovation through Technology
We remain abreast of the latest technology trends, we provide innovative solutions to keep you ahead in the competitive landscape.

Delightful customer experiences
Our expertise lies in enhancing the initial impressions of customers who engage with your businesses through various touchpoints.

Secure Data & Meet Compliance
We gain the trust of your end-customers by ensuring the security of sensitive data and complying with international regulations and standards.

Overcoming Data Integration Hurdles
We build seamless integration between different software solutions can help streamline workflows, improve efficiency and boost overall ROI.

Do more with Fewer Resources
We leverage AI, Analytics, and cutting-edge Cloud Infrastructure to ignite innovation, optimize resource management, and drive significant business impact.
We support our clients meet their desired growth goals by exploiting information technology.
Pick from a number of engagement models, designed to meet your specific requirements
End to End Projects
We execute your projects in a holistic manner from conception to completion with complete ownership while meeting budget and timelines.
Quick Start Accelerators
Start small and scale fast iteratively with our agile development project management in T&M or Fixed cost model in defined releases.
Managed Services & Support
As you wish to focus on your core business take our support to completely contribute to end-to-end development cycle.
For over a decade, we have relied on Vinsinfo Pvt. Ltd support our web programming & development efforts - both for clients and our own internal projects. We have always been pleased with the group's responsiveness, productivity and understanding of our business and client needs - truly a relationship where there is alignment of interests.
Terence Channon
New Lead, Inc
Vinsinfo Pvt. Ltd has been a great partner. I would highly recommend using them for all of your web development needs. Excellent service and support.
Jeff Blasko
J&I Direct, Inc
VINSINFO is a professional team with reliable support. The ability to tap into a wide range of capabilities for a project makes them an ideal partner to outsource IT related work.
Joachim van der Meulen
DrillingVR Pte Ltd
A seamless migration from a team which clearly know exactly what they're doing.
Nick Paice
Garden Buildings Retail Ltd